Print Services
Web Services
Web hosting services
You're a Canada business with a Canada designed website aimed primarily at the Canada market. Where better to host it than in the Canada? Sherwood Design offer reliable Toronto Web Hosting on safe and dependable servers at competitive rates. So if you also choose to take advantage of our comprehensive design services, including full web design and development, we will also host the website for you. With this complete web hosting and design package, you needn't worry about a thing.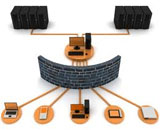 Our flexible and feature-packed Web hosting plans give you everything you need to easily launch your website. Starting with small websites for home users who wish to have their web presence for the first time, to the high-end enterprise- oriented hosting solutions, we offer website solutions for all.
You can contact us for your web space requirements. We will privde you competitive rates.
Request a Quote