Print Services
Web Services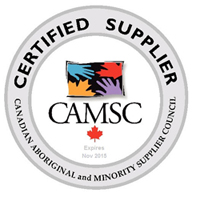 Sherwood Design and Print is a leading digital and reproduction company in the GTA. Our bespoke digital printing and digital marketing services are fast, of high-quality and secure. We pride in maintaining a combination of intelligent and hardworking people, cutting edge print technology and spotless standards that allow us to deliver outstanding services within your budget.
Following on from our over more than three decades of experience in the printing industry, we have evolved as a leading digital print provider. We are at the forefront of printing industry boasting the latest technology in all areas of print solutions.
Why should you choose us?
Great value digital printing services
Keen Pricing
Fast turnaround times
On-time project delivery
Use of high-quality printing material
Use of advanced technology
At Sherwood Design and Print, we believe in long-term relationships with our clients. Our honesty, dedication, and passion towards our work is what connects us with our clients. With our experienced team, advanced digital equipment and value added services like free pick-up and delivery and rush service, we strive to meet your needs right first time. We have been serving clients in diverse industries including real estate, legal, healthcare, engineering, education, finances and more.
For all your digital printing needs, trust Sherwood Design and Print. We won't let you down.
Featured Products
Copyright © 2018 Sherwood Design and Print. All Rights Reserved.
Do you need Help?
Get in touch.