Print Services
Web Services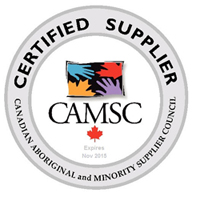 Our Involvment
Sherwood is actively involved in the community:

Sherwood Design & Print is one of the most trusted and well-known Digital and Reproduction companies in the GTA. We have now expanded to include our own in house Offset Printing Division. With our experienced staff, advanced digital equipment and value added services like free pick-up and delivery and Rush service, we have been able to help thousands of individuals and companies reliably get the most out of their time and money.
Every business is different. We all have individual needs, expectations and goals. Sherwood has clients in a variety of industries including Real Estate, Legal, Health Care, Engineering, Educational, Financial and more. Having experience in these fields, we understand what you require for your business. We know what works, we take the time to understand, and we ensure the services or products we provide are right for your business. Our experience ranges across all markets and industries, to large and small corporations. From print to packaging to direct mail, we can tailor a print solution that will bring your business to life.
Sherwood Design and Print is experienced in providing you professional and quality services of digital printing in Toronto. Our team seriously understands what you need for your branding purposes. For over three decades now, we have strived to see things from our customers' perspective to meet their expectations. Whether you need a set of 100 envelopes and business cards or you need any other corporate stationery in bulk, we can do it. We are capable of taking digital printing projects of any size.
Hot Deals
Copyright © 2016 Sherwood Design and Print. All Rights Reserved.
Do you need Help?
Get in touch.