Print Services
Web Services
graphic design services
Graphic Design Services
Sherwood Design and Print offers cutting edge design. We can design artwork and graphics for any application: Flyers, Brochures, Business Cards, CD or DVD Media, Leaflets, Posters and more.
From your brief and specifications, we can design your finished product from scratch. As we also offer printing services, we can ensure that the transition from the design concept to the finished printed product is seamless.
Your input can be as great or as little as you choose. We can even take your sketches, mock-ups or preliminary designs and turn them into the finished work of art!
Graphic Design Rates
The number of hours our design team spends on your project will depend on the product. Complex, multi-page booklet designs often take much longer (from 20 hours to 100 + hours) than flyer designs (3 hours to 10 hours +). Based on the consultation, we can provide you with an estimation and quote.
How to Order Graphic Design
We will schedule a consultation to discuss your requirements. After the meeting, we can give you an estimate of the costs involved and an indication of the length of time it will take. Alternatively, please visit our design services page where you will find fixed prices on the most common items.
Note that if we are to spend 10 hours on your work, it is not normally possible to start immediately and spend 10 consecutive hours solely on your project. Your job will be scheduled to start on a certain date, with work being done in designated time slots until complete.
Should your project require more or less time or work than was originally planned, we will inform you of the likely changes and how this is likely to affect the overall cost. If your requirements change after work has begun, it is likely that your project will take longer than originally expected.
Try to allow plenty of time to allow your artwork to be completed to a high standard. It will be well worth it!
Sherwood Design and Print is a friendly, full-service Toronto graphic design company in Toronto. From striking logos, business cards, banners, images and other branding and promotional materials, we help businesses with high-quality branding solutions. We are a team of experienced and creative graphic designers who are well-versed with latest designing tools and techniques to exceed customer expectations every time.
Reach us with your graphic design needs today.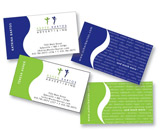 We can design your business cards from scratch, tweak an existing design, or simply offer a superior quality print for your current business card design.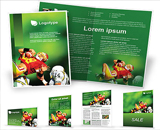 We can offer full digital or offset flyer printing to cater for every print need you may have. This, combined with our competitive prices and graphic design specialists, who can either come up with a bespoke flyer design from scratch or tweak your existing leaflet design, makes Sherwood a natural choice for your leaflet printing & flyer printing needs.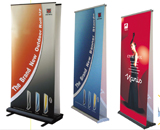 Etiam cursus leo vel metus. nec erovel, scelerisq ue eget, malesuada at, nequvamus eget.Nibh tiam nteipsum primis.
Request a Quote